*extremely picture-heavy post
Before we visited Seoul in 2011, I was really worried over our food, as well as the amount of money we had to allocate just for it. However, we were surprised that we were able to survive that first time without having to tighten our belts and pinch the penny, and we were actually very liberal with the food we ate. So for 2012's vacation, I did my best to take note of every food we had, as well as their prices, especially for those who might be worried about surviving in Seoul and not having to eat from convenience stores every single meal.
DAY 1
Arriving in Incheon International Airport, we had our first meal of the day from McDonald's, right next to the heavily-decorated fountain. KFC was located on the other side BUT wow, their menu was really expensive. An average meal costs at almost KRW 10,000 for an all-chicken meal. But in McDonald's, you can have a good breakfast in less than KRW 4,000 and that will include a cup of coffee. Yey!
Then after checking in at Namsan Guesthouse 2, buying moisturizer, earmuffs, and exchanging the rest of our money, we ate at a hole-in-a-wall in Myeongdong named 'Myeongdong Makguksu'.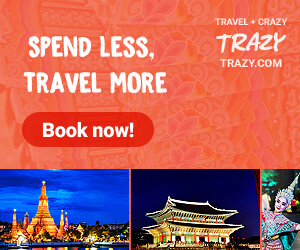 It is famous for its
makguksu
and their prices were extremely reasonable. It was a lunch time and people would just come in and go.
A bowl of makguksu costs KRW 3,500, bibimguksu at KRW 4,500 and kimbap at KRW 3,000. It was our first time to eat cold noodles and we were first shocked to feel how cold they were — charged to experience, but it was still nice tasting. Myeongdong Makguksu doesn't have any contact information, though, but it can be reached by exiting Exit 6 of Myeongdong station and turning right after Zara. (ETA: You can find the map to this hole-in-the-wall here, during our 2016 winter trip.)
The next meal we had, after literally freezing in Gwanghwamun Plaza, was sip of coffee and some delectable honey bread from Tom N' Toms Coffee near Cheonggyecheon. It was a very comfortable stay and we managed to thaw our fingers back to normality. I can't remember the exact price of the things we bought, but I remember paying KRW 9,000 for the coffee and the bread, so I can surmise a rough total estimate at KRW 13,000.
Then for our late dinner, we walked the area around Doota Mall and stumbled upon 삼오정 Samujeong, a restaurant serving traditional Korean food. We were so hungry that we immediately ordered two bowls of bibimbap and manduguk (mandu soup), and we were served side dishes as well. It was a good relief against the very cold weather and I did not mind sweating from the spicy food.
This restaurant, 삼오정 Samujeong , is located in 6-ga, Jung-gu, Seoul 18-53 and you can get a good meal for as low as KRW 6,000. The old man, which we thought to be the owner/manager of the restaurant, was also very kind and accommodating even if he wasn't able to speak English well. (ETA: You can find the map to 삼오정 Samujeong here, during our 2016 winter trip.)
DAY 2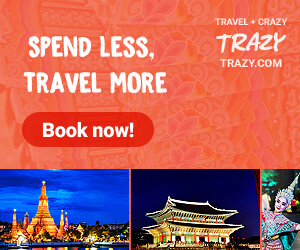 For our second day, we ate twice at
Yoogane
in Myeongdong: one for lunch and the other for dinner. Mon and I, of course, share the cost of the food because the serving was good for two people. We'll pay about KRW 6,000 to KRW 7,000 each for every meal. They will cook the food in front of you to ensure freshness of what you were about to eat. For lunch, I can't remember which
galbi
we had ordered:
But for dinner, we added a plate of mozzarella cheese to our galbi. But all in all, both meals were spicy, which I loved a lot!
We also adored eating waffles in the subways of Seoul and kept on passing stalls like this one, where waffles were sold for at least KRW 1000:
DAY 3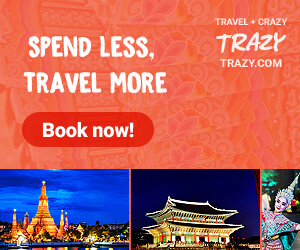 Before going to Nami Island, we just had a cup of tea/coffee and some bread because we woke up very early. I was also not feeling well from all the Yoogane of the previous day and when we were in the island, we only had a stick of sausage and some snowman pancakes. Travelling back to Seoul from Naminara, we were already hungry since it had been way past lunch time when we reached Myeongdong at 2:00 PM. I did not want to eat at
Yoogane,
but we were running against the clock to visit the War Memorial of Korea. We ended up eating at a small resto near Namsan Guesthouse 2 and ordered, uhm, these curious dishes:
I ordered a bowl of buckwheat noodles, while Mon chose the water buckwheat noodles. But alas, we  did not know that we would be eating cold noodles again (thus the shaved ice in the photo) and we were quite disappointed. LOL Served us right for not asking. The tiny greenpea pancake was heaven to our taste, and I wished we could have ordered just two plates of that.
They say that the best way to battle the cold winter was to eat cold food in order to regulate and equalize the temperature of the surroundings and one's body. I know that it has something to do with endothermic/exothermic reactions from Chemistry but I was completely fine eating hot food in the cold weather even if it made me look more of foreigner than I already was. We always drink hot coffee and a cup was always a welcome treat for me. In Myeongdong station, a newly-opened coffee shop name Flash Coffee serves reasonably-priced coffees for about KRW 4,000 a cup. Next to it was DeliManjoo, whose corn-shaped, custard-filled creamcakes' smell kept on wafting towards us when we enter and exit Myeongdong station. We bought a pack of eight piece for about KRW 10,000 (not exactly sure how much it was, but maybe around KRW 9,500) and it was so nice to eat them with a cup of hot coffee.
For dinner, I persuaded Mon to eat in McDonald's because my tummy can no longer withstand another bout of vegetables. I am normally a hardy person as I rarely get an upset stomach, but that time, I thought that introducing a familiar texture of oily potatoes and beef might make my tummy operate normally again. We ordered the heaviest bulgogi burger, along with French fries and they tasted like heaven.
Oh, and for extra measure, we dropped by GS 25 to buy some bananas — a piece of our home country waving at us, only that two pieces cost KRW 1000, which is already the price for about 12 pieces in the Philippines. Hello export taxes!
DAY 4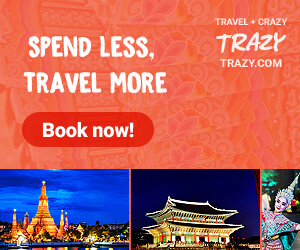 Just like the day before, our breakfast came from provisions of the Guesthouse and our first meal outside was from another fastfood. After visiting Simone Handbag Museum, we had our lunch in Lotteria, right before entering Lotte World. It was jampacked with students/kids and we found a corner table to eat a couple of burgers, fries and onion rings. I forgot how much our food cost, but it can't be more expensive than McDonald's.
For our last dinner in Seoul, we decided to eat in 신보 우리 만두 (Sinpo Woori Mandoo) in COEX Mall. This restaurant is famous for their gogi mandu, dolsot bibimbap and their Sinpo-style sobra noodles. I tried their dolsot bibimbap and it was amazing. We also ordered sogogi buhsutbab, kimbap and some mandu.
Of course, the trip should not pass without my mandatory "kimbap" pose (leftmost picture). I did the same thing before in Gimbap, Apgujeong (middle) and Bab House, RCBC Plaza (rightmost). LOL
What about the price? Mon and I always look for the best deal, but not sacrificing the taste and the authentic Korean food served in Sinpo Woori Mandoo was easy in the pocket. The variety of kimbaps  cost around KRW 3,500, while the rice meals cost an average of KRW 7,500.
Our last Korean meal, or more correctly, our last meal in Korea was from McDonald's. After checking in the Cebu Pacific counter, we tried the fastfood's breakfast deluxe. It cost KRW 5,500 and composed of scrambled eggs, sausage patty, pancakes and toasted bread. It was also served with a cup of coffee, just enough to warm our tummies before the flight back to Manila.
Here in the Philippines, whenever some of our friends got to ask us about our stay in Seoul, they are usually inquisitive about our budget for food during our stay. South Korea, being a developed country  has a high-cost of living, which may always intimidate travelers.
But as we have done twice on those trips, good research and patience in searching for good spots to eat can always help. On our first trip, we even had a printed list of dishes written in Hangeul and its Romanized equivalent. But on our second trip, Mon was more confident with his Korean so I just remain silent and let him do the work. =D
Of course, if you're a picky traveler, our strategy may not work with you. But if you want to experience authentic Korean food without necessarily resorting to fastfood unless you have no other choice (e.g. you had an upset stomach like me), then it would never hurt to try restaurants and food stalls found in every nook and cranny of Seoul.
See related posts in this "Winter in Seoul 2012" series.