*extremely picture-heavy post
It has been three weeks since I last wrote a post regarding our trip to Seoul, and it did not help that this post concerned two things that made me unenthusiastic: Lotte World and leaving South Korea. From Simone Handbag Museum, we took the traingfrom Sinsa Station going to Jamsil station, which is connected directly to Lotte World.
We still haven't eaten our lunch so we had a quick fastfood lunch with Lotteria, where it was difficult to find a seat due to lots of students fooling around. Then, we went directly to buy admission tickets by the entrance, where a lot of people were already queueing for tickets.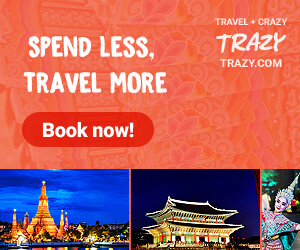 But since we are foreigners holding discount coupons (the Tourist Information near the fountain above gives them out, in case you lost yours from the airport) we got our tickets at KRW 34,000 instead of KRW 40,000.
Inside, I can't express how, uhm, overwhelmed I was with the crowd. We tried falling in line for the ship-swinging ride but gave up after 15 minutes. At first, we thought the long line was bearable, but in fact, it was literally winding up until the stairs that I eventually lost heart. Maybe because I still did not have a cup of coffee the whole day, so I thought drinking some would change my mood but it did not.
The long lines still dampened my spirit and I was gently cursing under my breath the idea of going to Lotte World on a Friday afternoon. I tried cheering myself up and hid my disappointment from Mon but I'm really that transparent with what I feel. My mouth is saying one thing, but my face is showing otherwise. I really hate theme parks and I feel the same thing towards Star City and Enchanted Kingdom.
Of all the rides inside Lotte World, we only managed to go here. How sad. =/
We also tried our luck outside in the "Magic Island", but alas, the rainy weather rendered the rides nonoperational and we just wasted our time getting a bit rained at. If only getting our pictures taken with that castle could compensate with the whole disappointing experience but it did not.
I remember watching a few episodes of a show where the Wonder Girls went on a date with five guys in Lotte World. I was really looking forward to see at least the Magic Island because I still had few mental image of that episode but the fantasy just popped like a soap bubble.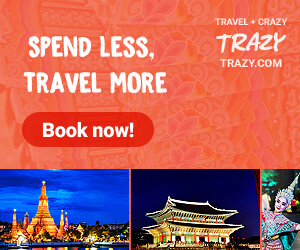 I generally don't like going to theme parks because I hate falling in line for rides that go on for only a couple of minutes. The only reason I've been to Disneyland Hong Kong twice was because I have friends who work there and we were fortunate enough to be admitted for free. Heck, I even hate going to Enchanted Kingdom in the Philippines. It did not took me long to admit to myself that the whole Lotte World experience was a big FAIL with a capital 'F' and we have wasted KRW 68,000 doing nothing, or not doing anything worthwhile.
I'm pretty sure others had a great time in Lotte World, and they might have presumably arrived on a Monday to Thursday. We were just not so lucky. LOL Then after leaving the underwhelming Lotte World, we dropped by COEX Mall to eat our final dinner in Seoul before heading back to Myeongdong. We were also on the verge of entering COEX Mall Aquarium, but with an almost KRW 20,000 admission fee, it made me think more and regret coming to Lotte World. Ugh.
The universe had a curious way of reminding us of the things that we hate to recall. In the end, we did not enter the Aquarium because we were running out of Won and we still have to do a little shopping of souvenir before heading back to the guesthouse.
We generally try to avoid travelling during rush hour. But I have a nagging feeling that my nephew would not forgive me IF I did not take a picture inside anything that has 'Gangnam' on it. So, amidst the hullabaloo, we got out of the train in Gangnam station and I was a bit embarassed to have this photo taken.
However, getting back inside the train was a different story because people were walking elbow to elbow and it was my first time to experience something that crowded in a train station. Even the rush hour here in Manila, when I still used to go home at that time could never hold a candle to Seoul's rush hour.
Back in Myeongdong, we did our last bit of shopping and took our last cofee in Dunkin' Donuts. Sitting by the window, we had a good view of Myeongdong and the people passing by with their umbrellas out. It was a nice view especially as Lily Cole was just in front of us by The Body Shop. =D
Dunkin' Donuts also had a curious signage by the door. There must be something in the Dunkin Hours that I did not get but I'm still pretty sure it can be summed up as "Open Mon – Sun — 7:00 – 23:00". At around 9:00 AM, we went back to the Namsan Guesthouse 2 to fix our things, because we had to catch the last AREX train from Seoul station back to Incheon International airport.
With all of our bags packed (which was not easy because of the amount of clothes we brought and the things we have also bought), we left the guesthouse at around 10:30 AM. We had an extremely great time in Namsan Guesthouse 2 and it merits a separate post of its own.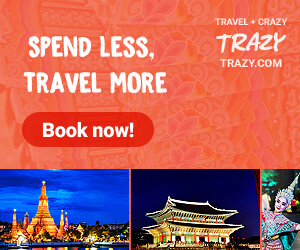 Maybe it was because of the rain that the temperature was not that biting cold on our way to Myeongdong station, or perhaps we were carrying a lot that sweating happened so easily. We arrived in Seoul Station and we were running towards the AREX train tracks because we saw other people with their luggages, already sprinting down the escalator. It gave us such a fright because we did not intend to miss the train and take a taxi, which will set us back thousands of KRW more.
The ride back to Incheon International Airport took almost an hour and the airport was already quite quiet with the establishments already closed.  We have already decided to just wait it out and sleep in the airport for the check-in counters to open,  rather than stay in 'Spa on Air' or a guesthouse in Incheon City. It was cheaper, more practical and a new experience we dare not try in other airports except in the safest airport in the world. There were other people sleeping in random benches and we began to search for a nice spot to sit and wait and sleep in. =D
After we found a comfortable position near the Jamba Juice kiosk, few meters from the check in counters, we saw Cebu Pacific's counter with the following flashed on screen:
We also took a photo of Cebu Pacific's Cabin Baggage Policy posted near the weighing scale:
I think I have slept from 2:00 AM until 4:30 AM, with enough time to freshen up and fix our things before the counters opened at exactly 5:00 AM. There two lines: one bound for Manila and the other for Kalibo. The line for Kalibo was composed of Korean families who, as we inferred, were bound to Boracay and it was astounding how many bags/luggages they have packed! It was as if they were not to return within a month or more and clearly trying to avoid the harsh winter.
We still found the time to eat a good breakfast in McDonald's and everything came full circle because we also ate out first breakfast there on our first day. It was a bittersweet moment because we would be leaving South Korea in an hour. We had the most wonderful time experiencing winter in Seoul, my first winter ever, and it was enormously memorable, with all the mishaps that happened to us. We hope to go back for another season but that winter in Seoul was magical — that's the most apt word for that.
P.S. Since I started riding airplanes almost three years ago, I always travel at night and only get to see city lights. But on our way back to Manila, I finally got to chance to travel with daylight and I was so happy with the sky and the clouds.
A bit eerie to see how far above we were but I had a great time looking at islands. When we were at the edge of Luzon island, I took pictures of the islands below and had to check in Google maps on what their specific names were, but I was sure they were from the Batanes group of Islands.
*See related posts in this "Winter in Seoul 2012" series.