*extremely picture-heavy post*
(Applying for a visa to South Korea? You might want to read here how to quickly check the status online!)
Since we have started travelling together, Mon and I have never woken up early for the following day's activities. We usually leave at around 10:00 AM the earliest, or even almost lunch time the latest.
However, it was different for the third day of our trip. I set my alarm clock at 7:30 AM because we had to travel all the way to Gapyeong to visit Nami Island (although the title of the post is misleading because Gapyeong is NOT in Seoul. It's just a a bit of work to edit all the backlinks, though). We were to originally go to Petite France but we have half-decided the night before that our first priority was Nami Island, and should we have more time, then we'd visit Petite France.
I already knew that it was no good because it was more difficult to go to-and-from Petite France due to the limited (and expensive) transportation options.
Truth be told, my only motivation to visit Petite France was the supposed convenience of it being situated in the same train route to Nami Island. But since we had already half-planned going to the War Memorial of Korea after, I was honestly more excited for it.
So from our guesthouse in Myeongdong, we traveled and made several train transfers. However, we were barely even done with our first transfer in Dongdaemun station when I realized that I have left my earmuffs in the guesthouse.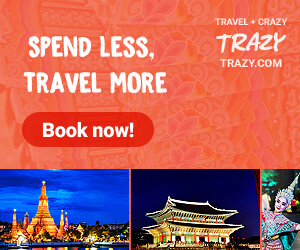 I was so mortified because we were going to the potentially-coldest place in our whole trip. I wanted to buy one should we see any store selling a pair but there wasn't one in sight.
Luck wasn't still by my side. I had an unfortunate run with the local food the previous day that I wasn't really comfortable travelling. At the risk of giving too much information, needless to say, we had to stop by Cheongpyeong station but not to visit Petite France. LOL
After more than an hour of travelling from Mangu station (could have been shorter, if not because of my unfortunate stop in Cheongpyeong), we finally  reached Gapyeong station.
We headed right away to the line of cabs waiting few meters from the exit and we had almost kissed the cab driver because of the superbly working heater he had. We just said 'Nami' and he immediately understood where we were headed to.
After paying the admission fee (or the immigration fee), an officer inspected our ticket and asked us from which country we were. When we said Philippines, he grabbed one of his colleagues from the booth and put her in front of us.
She was a Filipina — or at least she was originally from the Philippines because looking at her name plate, I saw "Lee H.N." and she might have already settled in Korea for a long time already. We had a little chat and we first mentioned how cold it was. She just replied "Di pa nga malamig 'yan eh. Nag -17 °C pa kagabi dito eh" (It is not even that cold. We even reached -17°C last night). O_O I cannot imagine how cold that was because we were only at around -5°C that time. I literally shuddered.
While waiting for the ferry to arrive, Mon and I just stood next to some fireplace (or an oven-like apparatus, I don't exactly know) to warm ourselves. The ferry eventually arrived and after people disembarked, we were one of the first people to get in.
It wasn't that warm inside, though, and our hands were already freezing from the cold. It made me wonder how much colder our destination could be. The ferry waited for more people and the ferry to be substantially occupied before leaving. We were lucky enough to aboard early because we managed to get good seats by the glass panes. The rest had to stand.
After five minutes of travelling across the river (and it is worth mentioning that I did not even feel the ferry moving), we arrived at this wonderful place as if directly lifted from the pages of Narnia. It was so cold that even the banks of the island has frozen over. Leaving the ferry one by one, there was already a bunch of people waiting for us to leave so they can travel back to Gapyeong wharf.
The words amazing and breathtaking couldn't capture enough how fantastic the place was. Granted it was cold and I did not even notice/feel funny stuff dripping from my nostrils (not to mention I had no earmuffs on), I did not completely mind because I have half-walked and half-run just to see what the island had in store for us.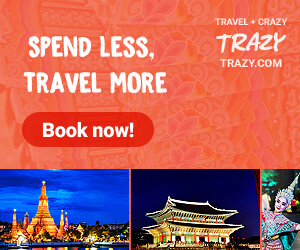 It has been always a dream of mine since I was a little kid to experience this much snow in a place. The snow from previous day's visit to Namsangol Hanok Village couldn't hold a candle next to
Nami Island
. I was literally a wide-eyed kid from the tropics that was made happy by the mere sight of snow everywhere.
The nearest tree lane with its vanishing point was really, really nice. I knew that it was not exactly as well-known as the famous one in Winter Sonata (which I did not even watch) because there were few tourists who actually stop to take a picture, but it was nevertheless amazing.
There were also interesting creatures charming the tourists. Squirrels kept on running around and they were not exactly wild because they sometimes allowed people to pet them lightly as long as they think you have something for them. There were also a lot of these black and white ducks (?) that roamed freely and they too were not to shy away from a photo op.
It wasn't a walk in the park, though, because we kept on running towards the nearest burning fire to warm ourselves. Well honestly, I just endured the cold so I spent less time towards the fire compared to how Mon "hover" around them like a moth to a flame. I just wanted to maximize my stay in the island.
As we were walking, we kept on seeing people holding sausages on a stick and we were desperately looking for the place where they have bought some. Fortunately, several meters away from us, we saw this 'stall' with lots of people waiting for their sausages to be ready. It cost KRW 2,500 and we were so delighted with how hot and comforting it was that it was gone in less than three minutes.
In front of the stall, there was also a bonfire and a bunch of school kids hoarded the fire so we just went elsewhere to have our extremely periodic fix of warming up.
Then of course, the area of the island I was most excited to see was the metasequoia tree lane.
Next to this picturesque metasequoia tree lane were statues of the stars from 'Winter Sonata'. Again,  I have still yet to watch the drama, but we did not pass up the chance to have a picture with them just because. =P
It was very nice fooling around the snow that I almost slipped badly but managed to get my balance after sliding for almost a meter. It was scary because I had my brother's camera on hand and I might have smashed it to pieces. It wasn't fortunate enough on our first day when it fell on the snowy ground and I was not about to finally break it.
And alas, I could not help but try to take a picture again with the trees, similar to my first attempt at Mulberry's F/W 2012 campaign by Lindsey Wixson back from July. =D
Before leaving the island, we decided to try another food that the other tourists were eating. Near this metasequioa lane was a place that sells 'Snowman Pancake' for only KRW 1,000. I did not initially know the difference between their pancakes and normal pancakes, but upon tasting, I've noticed that it has less of that waffle-y taste. It was still a nice eat as it was very hot and we were getting a bit hungry as we had not eaten a proper breakfast earlier that day.
We then walked back to where we initially disembarked from and waited for the next ferry to bring us back to Gapyeong wharf. We managed to easily get seats because not a lot of people were waiting for the ferry. We then waited around ten minutes for more people to board before we crossed the river again.
Upon arriving, we saw this way beyond cute kitty, warming himself in front of some wooden stove. We tried getting his attention but he was not to be disturbed and too adamant to keep his 'warm'. LOL
So, how to go to Nami Island? If you look at the subway map, take note that you will be travelling northeast-ward, so the direction should be primarily to the right (just making it clear).
Since we will be coming from Downtown Seoul, we took the train from Myeongdong station (Line 4) until Dongdaemun station (four stations away).
From Dongdaemun station, we transferred to Line 1 in order to reach Hoegi station (five stations away).
Then from Hoegi station, we transferred to Line J and travelled to Mangu station (three stations away).
The final transfer was from Mangu station to Line G, which will take up a great chunk of your travel time. Get off at Gapyeong station (ten stations away) or if you intend to visit Petite France before Nami Island, your stop will be at Cheongpyeong station (eight stations away).
Exit Gapyeong station and you will immediately see a line of cabs. Just say 'Namiseom' and off you go. We did not know how much the fare was, so I just handed out a KRW 5,000 bill. He gave a KRW 2,600 change, so that was exactly KRW 2,400 one-way. It will only be about five minutes going to the wharf.
Upon reaching the Immigration, pay KRW 8,000 that includes the two-way ride from the wharf to Nami Island.
Please take note that the trains from Hoegi to Mangu (vice versa) and Mangu to Gapyeong (vice versa) follow a schedule.
There are also agencies offering arranged tours for Nami Island. You may try deals from Trazy.com for this.
(ETA:)
You can also see for yourself the estimated travel time from the closest station to your hotel/guesthouse to Gapyeong station, using Seoul subway's 'Cyber Station' map/guide https://www.seoulmetro.co.kr/station/eng/linemap.action. I also tried to input Myeongdong station as point of departure and Gapyeong as destination. The estimated travel time shown was 81 minutes.
As of today, Mon and I talked over dinner how much we both want to go back to South Korea again. I know that I have mentioned before that we consider trying other countries after our recent visit back to Seoul. But after a few days, we had a change of heart and we now think of going back for autumn 2013. =D We'll still see, though as it depends on plane ticket prices.
*See related posts in this "Winter in Seoul 2012" series. You may also click here to see our second time in Nami Island last December 2016.