extremely picture-heavy post
I have to admit, I never got to follow through the promised review of Namsan Guesthouse from 2012. So before it escaped my mind, let me give my quick thoughts on Star Hostel.
We got Star Hostel Myeongdong Ing from Booking.com, and it cost us KRW 220,000 for a 5-night stay. We had looked for a place very late, and spaces were running out already. We got this in November 24, and the staff usually respond within a couple of hours whenever we have a question.
One of the things I love about them is the free Wi-Fi egg. We only paid KRW 50,000 as a security deposit (which the will return upon check-out). It was very useful around Seoul as we managed to use the internet even inside the train. It was a life-saver.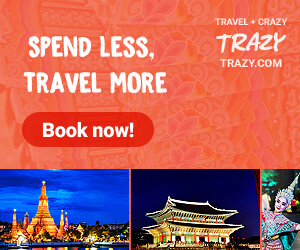 As for the room, we had a queen-size bed, which occupied about half of the room. While not a lot of space, I think strategically placing the bed over these wooden frames allow storage for our luggages. The floor was heated well, to the point that I had to sit on slippers if I were to arrange my stuff. Speaking of slippers, you leave your footwear by the cabinet next to the reception.
I don't know if because we got this on a discount, but we had no television inside. Not that we will be watching, anyway, as I have my laptop with me to get our fix of RuPaul's Drag Race re-runs.
We are very particular with the bathroom, as the reason why it took me a while looking for a place to stay was because it was already difficult to look for an en suite one. We got a shower (hot and cold water), a bowl and a sink. Nothing fancy but gets the job done.
It is important to note that they have free breakfast as well. They have butter, bread, cereal, milk and coffee. We usually just buy something else outside on top of these, and you can also freely use the kitchen. The kitchen was small and it could be tricky moving around. Nevertheless, we had no problems using it.
Overall, we had a pleasant stay, as it was very strategically located within Seoul. Like what I have been mentioning several times, it was walking distance from Myeongdong, and very near Chungmuro station (Exit 4).

It is very had to miss, especially there is a convenience store and a police station at the very corner of the alley you have to enter.
Before finally leaving our Winter in Korea – December 2016, let me share a couple of shots I loved for the whole stay. It started just with a walking shot in Doseonsa, that has snowballed into mandatory and pretentiously walking photos. What a poser!
Back to us leaving Star Hostel, there was nobody in the reception when we left. This is usually the case in the morning. It is quite safe, though, as you need a pin to open the door. We did not bother wearing coats/jackets — as it was usually the case on our last day. I had a T-shirt and a sweater on, while Mon had a T-shirt and a hoodie. No gloves or anything.
Should we bother taking the train to Seoul station? With all of our luggages in tow, it was best NOT to tackle the stairs. We just crossed to the other side of the street, and hailed a cab. We paid around KRW 3,000 to Seoul station, and it was actually better than taking the train.
I really love Seoul station. Each time that we visit, there were new things to see. Given that South Korea will host the 2018 Winter Olympics in PyeongChang, they have these mascots on display: Soohorang and Bandabi.
The train back to Incheon International Airport took around 45 minutes. We did not bother with the express train as it cost much and we had a lot of time on our hands anyway.
For the first time, we took AirAsia back to Manila. We had a hard time looking for their counter and we had to walk back and forth several times. It was only upon reaching the boarding gate that we realized that we had been assigned seats far from each other. I was near the wings, while Mon was seated at the far end. Once the seatbelt indicator turned off, I quickly transferred to his area, and we had the three seats for us to place our things.
It was 4 days before Christmas when got back to the Philippines. Meanwhile, we were extremely delighted to have visited Korea again. We are still not yet planning for our next trip, though. It might take a while because of changing plans and priorities. However, this was definitely another winter to remember.
*See related posts in this "Winter in Seoul 2016" series.