Note: There's a November 2017 announcement of visa-free entry in South Korea for Filipinos (as well as Indonesia and Vietnam nationals) for the 2018 Pyeongchang Winter Olympics. Details at the end of this post.
After four years, Mon and I will be visiting South Korea again! Just like in 2012, we will be there during winter. It is not without its roadblocks, though.
First of all, Mon had a problem with his passport. I was too afraid that he would be held up at the immigration in the Philippines when he followed me to Bangkok last October after my training. Our flight back to the country was on the 31st of October. Two days after that, his passport would have been less than 6 months. Provided that it was still within the validity period during his stay with me, it nevertheless made me quite nervous.
(Need a copy of the South Korean visa application form? You can download from the Embassy's website, or click these forms to download: South Korean Visa Application Form – Word Document or South Korean Visa Application Form – PDF Document . Don't forget to print it on an A4 paper i.e. 210mm x 297 mm.)
The earliest schedule for his passport renewal was on November 18. Counting the days for an expedite processing, his passport should have been released on the 29th. But, alas, it was not the case. We had quite a scare and his passport was due to be available on December 9. We still have to process our visa and we were already stretched thin. Good thing he took a chance the other day and got his passport 3 days ahead of the already-delayed schedule.
Word of advice: please make sure your passport's validity is well more than 6 months your travel date. It is very stressful, given that the release date set by DFA is getting too unreliable for comfort.
As I write, his visa is on process, while I already got word that my visa was approved. How? I checked it online.
The website visa.go.kr is a really nifty tool. I heard of it from one user at a forum and it was one mechanism to alleviate the worry (or enhance the excitement) of opening your passport at the embassy after claiming it. Based from feedback online, it is pretty accurate.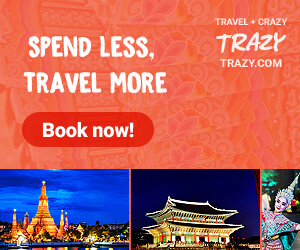 By default, the website is, of course, in Korean. Just click the 'English' option at the upper right corner. Click on 'Check Application Status & Print' to the left sidebar and you will arrive at the search page.
You don't have to click anywhere as you will directly be at 'Diplomatic office'. From the dropdown button, I just chose 'Passport no.' and provided the information. I did try choosing 'Application No.' (which was the one stamped in blue on the claim form) but no results were showing. You would normally not know the 'Receipt No.' as well, because it just appears at the series of codes below your issued visa. Save yourself the hassle and just put your passport number.
As for the name, put your surname first, followed by your given name. I have tried putting my given name, then my surname but it would show 'No search data has been found'. Fill in your birthday as well using the pop-up calendar or just enter yyyy-mm-dd for problematic browsers.
As you can see, I have lodged my application in the morning of December 1 (Thu). I have tried using the website the same afternoon but it did not yield any results. Even with various permutations of filling in the information, still none. When I checked on December 2 (Fri), it was already reflecting the information below, with 'Application Status: Application Received'. You can also now see the 'Receipt No.".
I allowed the weekend to pass because they do not process on weekends. Come morning of December 5 (Mon), it still showed 'Application Received'. Before leaving work in the afternoon, though, the status has changed:
Very helpful, considering that I will not be claiming my passport not until Dec 6 (Tue). So, I guess this website is really useful.
It is worth reading all the announcements put on the Embassy's website. Unlike our first two application back in 2011 and 2012, we were not too sure whether it would take them 3 days or 5 days to process our visa. Our status as traveler has changed over the last couple of years. For instance, they say used-OECD visas will be considered for the faster Window 3, but in some pages, it says that only those with tourist visa in those countries will be considered. My expired US visa for the WHO meeting last year was not a tourist but a diplomatic one. LOL
In another announcement, it says those who have been to Korea twice will be considered for Window 3 as well. But once inside the Embassy, a paper on the wall says that those two travels should be done within 5 years. Can September 2011 count as within the 5 years? The saving grace would be the explicit announcement on July 1, 2015, where one tourist entry to South Korea will reduce the processing time to 3 days and exemption from submitting ITR, but will still be processed in Window 1-2.
Anyway, these are just the silly, over-analytical questions that I have. Now, I will just wait for Mon to have his visa status changed using visa.go.kr.
ETA:
His visa was released on time. I have to commend the Embassy for the speedy processing. And the good news, he even got a 3-year Multiple Entry visa! How cool is that? He can go back next year to the 2018 Pyeongchang Winter Olympics without having to lodge another application.LOL Meanwhile, I got a Single Entry visa. I'm not complaining, though.
Visiting South Korea? You might want to check out the posts in the "Winter in Korea" series (or watch the video on the sidebar [desktop] or at the end of the page [mobile]).
You can also check out a couple of "in retrospect" post from our visit in the summer of 2011, a year before I created this website. Or better yet, the 'Related Posts' below this entry. =)
—————————–